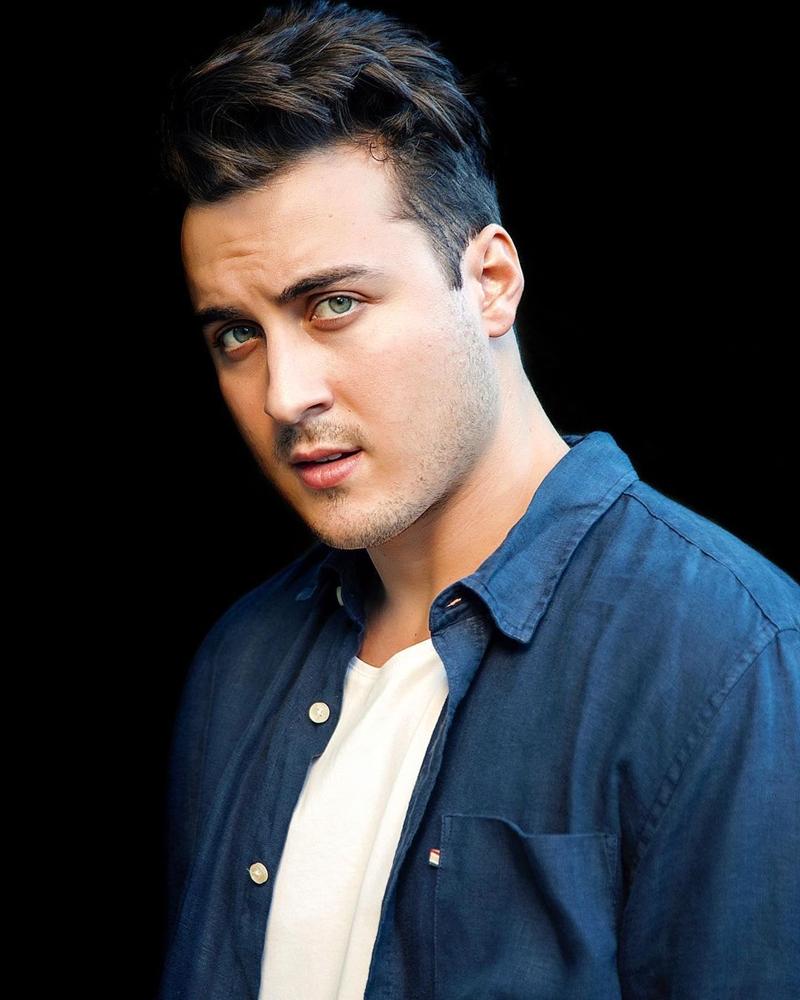 Taylor played Manson on the Australian soap Neighbours and starred in Conspiracy 365.
How did you get into acting?
I was lucky enough to win an Arts Scholarship (Creative Writing and Music) in High School (Anglican Church Grammar School). My favourite subjects were always Drama and Media Studies. Even after graduating, I studied Acting at the Film & Television Studio International (while working about 3 jobs). I was involved in a few local indie projects… and when I was 19, was cast as "Boges" in the Foxtel miniseries 'Conspiracy365'. The rest is history!
What are the advantages of owning a production company?
Good question. From age 20 to 30, I've essentially worked as a freelance Creative-For-Hire… which was fantastic (and I had some great wins!). But when you're not Producing your own projects, you quickly realise that even despite your best efforts, there are a lot of factors that are outside your control. For example, I've been attached to projects that were preparing to shoot, and the funding has fallen through at the last minute. When you own a Production Company (Calligram Pictures Pty Ltd), many more factors are inside your control. Most of the outside factors are reduced. You are working with people you trust and respect. I have to say, the team at Calligram is exceptional. We're a group of hard-working young lads (Noah Gerometta, Izac Brodrick, Jackson Kanaris, Jack Murphy). In 2022, we had one release ('Flesh & Ivory'). In 2023, we're projecting four releases… and the first-half of 2024 is already booked…
What type of projects do you like producing?
Whatever the Director's vision is. I believe that 99 times out of 100, you need to support your Director to execute whatever they see in their mind. Hopefully, collectively, you pull it off! As I get older, personally, I'm looking forward to transitioning (as Producer and Actor) into darker, grittier projects.
What do you like about the Australian entertainment industry?
I've met so many good people in the Australian entertainment industry… Cast, Crew, Writers, Directors, Producers, Executives. We're a hive of extremely talented Creatives. My only critique is that I would like to see more Australian stories… about Aussies, by Aussies, for Aussies. As I further my career, I'm going to advocate strongly for more purely Australian stories!
How did you get the role of Mason on Neighbours?
It's well documented now, but I actually auditioned 3 times (for other roles)… and on my 4th try, the producer's decided to create a character specifically for me! We spent 6 months developing Mason, and it's no secret that he debuted to mixed reviews. It's quite understandable… a fresh, young trouble-maker entering Erinsborough and causing problems for iconic Australian favourites (like Toadie, Dr Karl, Paul). I was 21 and the social media forums were pretty unforgiving… hahaha…
What was your favourite part of acting on that show?
I met some great people, and enjoyed working long hours! I like that Mason's character-arc began as intense and dramatic. But as time went on, he lightened up, and even moved into elements of comedy! Mason also went from being a lone-wolf to a father-figure.
I have to take this opportunity to shout-out my good friend Teressa Liane, who played Rhiannon. She's an amazing actress, with a bright future! I still message with Finn Woodlock too. I can't believe he's all grown up!
You know, people always ask if I would return… but I feel that Mason's journey A-to-Z was perfect, and I wouldn't want to ruin it. Now, unfortunately, 'Neighbours' has finished… but I won't be surprised if I hear that another network has acquired the Intellectual Property, and is planning to continue the story of Ramsay Street. In the future, if I'm able to become a successful Producer, it might be me chasing those Rights…
What has been your biggest challenge in your career?
Being friends with Harley Bonner for 10 years.
Editor's note: Harley played Josh on Neighbours, and went on to join the cast of Home And Away .
What has been the proudest moment of your career so far?
Probably when I met one of my heroes, Guy Pearce, who was an absolute class act! He asked me my last name and then said, "Oh, Taylor Glockner… yeah, I've heard of you." That made me feel pretty good! He didn't elaborate if what he'd heard was good or bad though… hahaha…
Who in the film industry would you like to work with?
I'm very lucky to have already worked with some phenomenal Creatives (and I've met a few of my heroes too!). Off the top of my head… well… I just finished watching 'Peaky Blinders', and thought it was excellent. So let's go with Cillian Murphy. He's an incredible actor and seems really humble and respectful… which are great values that I constantly strive toward.
How do you usually promote yourself and your work?
Sometimes through friends in the media, sometimes through indie publications. Lots of people are always reaching out, asking about interviews. If you take the time to write to me, I will always try to reply! Hopefully we can work together on something. We also run a feed on the Calligram website (calligram.pictures) called "Latest". Check it out for our recent projects, podcasts, articles and festivals! The site was designed by Jack Murphy, who is a superb actor (wait until you see 'Bloom'!), and he's not a bad graphic designer either…
Why did you decide to do Cameos for people?
Cameo contacted me and explained the concept. I think it's a groundbreaking idea. I enjoy saying hello to anyone who is a fan of my work, and answering any questions you may have! I greatly appreciate the support.





Share on Facebook | Twitter | Pinterest | Tumblr | Google+