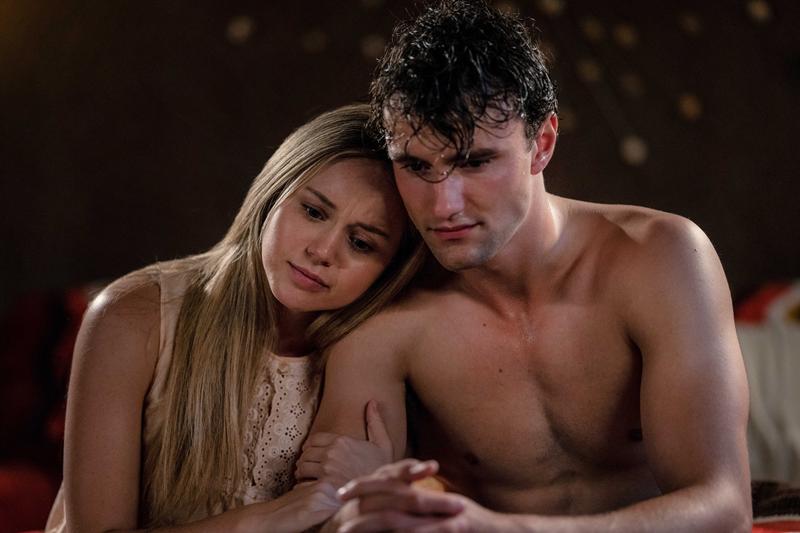 Khobe Clarke has been in TV series such as "Firefly Lane" and "Yellowjacket". We interview him about his role in VC Andrews' "Dawn" which premieres July 7th on Lifetime.
Did you do any preparation for the role?
When it comes to prep, I try and know the story and my lines inside and out so I feel free in the choices I make during a scene.
Did you read the Dawn book before filming the series?
I didn't! One of my regrets.
Have you been inspired to read more VC Andrews since filming this series?
I haven't read any of the books since filming, but the curiosity is there.
Do you think that readers of Dawn would also enjoy the series?
I think they will absolutely!
What did you most enjoy about filming a series that's set decades earlier?
Something interesting about filming a period piece is understanding the language and society at the current time. I like consuming art of the particular time period. What songs, bands, movies, books were popular. I also like reading news from the exact year, who was president, triumphs, and tragedies.
Were any scenes challenging to film?
There was a scene where deep loss was involved. Loss I have never felt and never hope to feel. Exploring that and finding the depth needed for this type of situation was tricky as it was so foreign to me and I wanted to do a good job for those who have felt that type of loss.
Did you like filming such a dark series? If so, what did you like about it?
I like dark stories but this was the first dark story I have had to tell. As the consumer, you can relax and let the drama unfold itself in front of you. As the storyteller, you know the drama and all its secrets so it's important not to telegraph anything before it's happened. I found it fun but there was a new element of challenge.
Would you say that there's any specific challenges with acting in a darker series, and if so, what are they?
Exploring loss, tragedy and heartbreak will always be challenging. It was weird at times waking up in the mornings to go to work to cry at a funeral for 10 hours.
What do you most like about acting?
The escapism into another slice of life intrigues me the most. Exploring different people's experiences, ones that I have never and may never experience will always interest me.
Which actors inspire you?
Viola Davis, Sam Rockwell, Heath Ledger, Daniel Day Lewis, Helena Bonham Carter, Jim Carrey
How did you get into acting?
Started in theatre at a very young age and never looked back!





Share on Facebook | Twitter | Pinterest | Tumblr | Google+