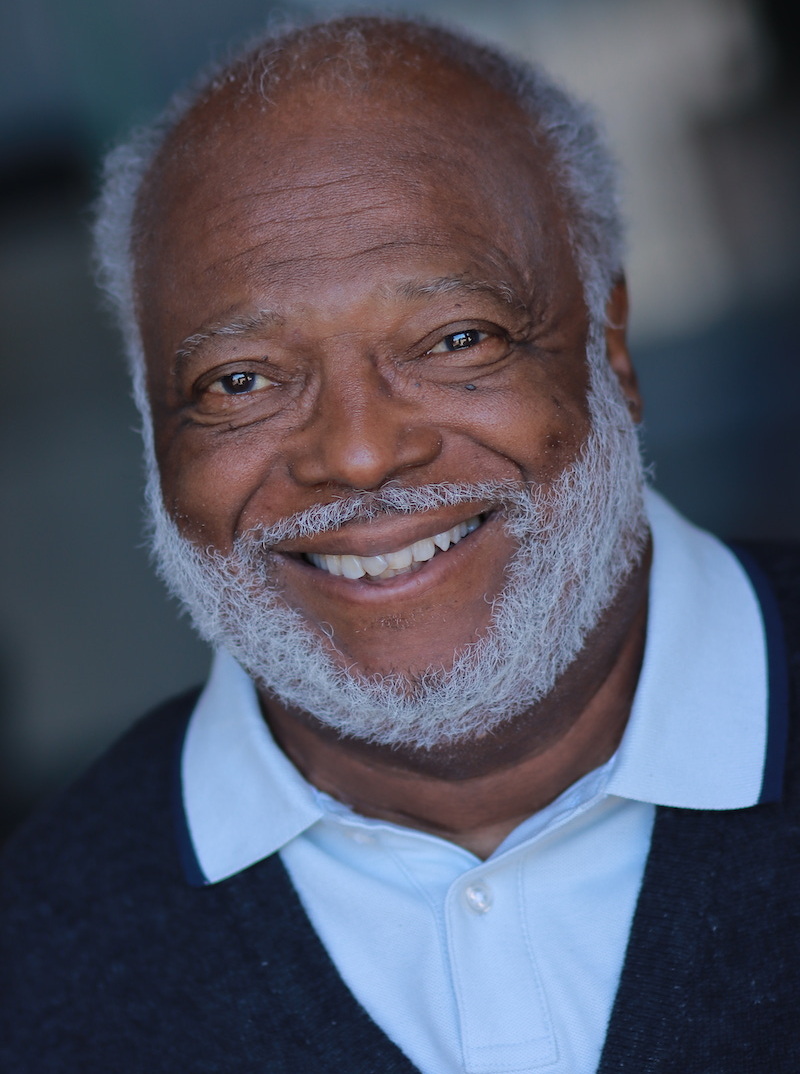 Jimmy Walker Jr has been in TV programmes such as Black Dynamite and United States of Al. He talks about his role in the newly released TV movie: "Weird: The Al Yankovic Story"
Were you a fan of Al Yankovic before filming?
Yes, I was a fan of Al Yankovic before filming. I would often sing along with "Eat It" back in the day.
What's your character like in Weird: The Al Yankovic Story?
My character in "Weird: The Al Yankovic Story," I play the happy-go-lucky Floor Manager, who shows Al how to operate the machinery in the plant that his father once worked.
You started your acting career in theater. Why did you start doing theater?
Theater was a way of expression and when I started out, I had a little stage fright, because I had a speech impediment so I was real scared. I started building up enough courage to go in and audition, and I built up my confidence in doing children's plays at Karamu.
What are some of your favorite memories of doing theater?
Well, being that Karamu is the oldest Black theater in the nation, there's a lot of people out here in LA who got their start there. It builds a foundation of making you an all-around performer. You had to take dance classes, you had to take movement, you had to take acting lessons and singing lessons, so that when you go somewhere to audition, such as New York, you would know how to audition for those big productions. It was really helpful.
What were the main challenges that you encountered when you moved to LA?
Well, the main challenges is that of a minnow in a big sea of whales. You have so much competition out here, and it's all different types. So I immediately let my hair grow, I let it grow gray so that I could fit in with the grandfathers, uncles, ministers and parts of that sort.
When I first came here, there was a lot of competition, but now some people have retired, some died off. But now, it looks like when they're looking for an old man, they used to come this way. So that's the way it's been rolling right now; it's very busy right now. I could pinch myself, but I'm proud of every moment that I spent there.
What are some of your favorite comedic screen roles that you have taken on, and also what has been your favorite role overall that you have played?
Well, my favorite role I would say is from Black Dynamite when I played Roscoe, which is a comedy series remade from the 1970s. Also, another role was recurring as a military veteran in "United States of Al" that was a TV show. I really enjoyed doing that because I got a chance to work for the creator, Chuck Lorre, and that was amazing.
What do you like about doing comedic roles?
I love making people laugh. There's a feeling of self-gratification that you get when you see people rejoice and you're part of that process. So that really makes me happy.
Another thing is, I like to be around people who are happy and make me laugh, which gets me in the mood to do a lot of comedy. And I've been blessed to have certain cast members around me, be it in plays or TV cast or whatever, that's actually funny, it helps the process go, because I had a good time.
As in Black Dynamite, there was a cast of comedic actors and stand up comics. Every take was something funny, so we just had a great time. I love it.
Who are your favorite comedic actors and screen writers?
Well, I love Richard Pryor, I love Chuck Lorre, I love his writing. His comedy writing is off the chain, literally. I like Eddie Murphy, I loved Charlie Sheen.
What's a role throughout your career that you found particularly challenging?
Now, this happened to be in a acting class where they brought a scene in where I was supposed to molest a 12 year old girl, a little girl. 8 years old, That was very challenging, and even getting in that frame of mind really got to me. Things of that nature, it's tough to get into that mood.





Share on Facebook | Twitter | Pinterest | Tumblr | Google+